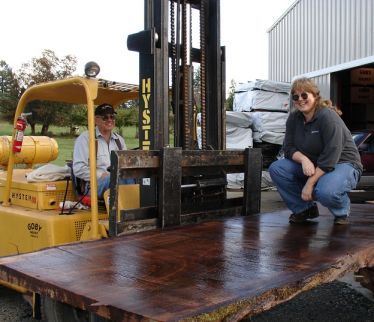 Elizabeth Baldwin has more than twenty years of international wood sourcing experience. She has visited over a thousand mills in nearly fifty countries producing any possible type of wood product of all sizes and qualities. She is painfully familiar with the documentation requirements for FSC, CARB, LEED and other programs.

Japanese trained, she is a well-recognized consultant in many aspects of international trade, including quality control systems and wood production management. In addition to speaking passable American, she can confuse people in both Spanish and Japanese.

Elizabeth says that "I think it's very important that companies do as much as possible in house, rather than hiring consultants or third parties and just dumping the decisions and responsibilities on them. This is too complicated and too important not to have the highest management involved in the final decisions. There are many serious issues here that I think require a real business decision--a decision weighing in everything from corporate culture to out of pocket costs, from potential liability to potential likeliness of actually being targeted. And a wood company should weigh in the issues that only they know, such as why they selected a specific species--it may be cost, but it could also be staining or gluing properties or stability issues or the color or grain. There are so many factors involved in running a business, I don't think an outsider should walk in cold and tell a company what to do. So get informed and make the decisions that are best for YOU, not for your neighbors or not what is off a generalized checklist...."

Contact Elizabeth directly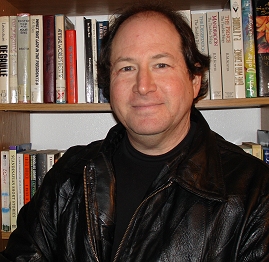 Leonard Krause has more than twenty years experience in the area of international trade and government relations. He specializes in trade policy and regulations, domestic and international marketing. He is fluent in six international languages (English, Japanese, Spanish, Chinese, French, Italian), with passing knowledge of six more, and has the ability to translate "Legalese" and "Bureaucratese" into plain English.

He regularly consults for major international wood product companies and industry associations. He's consulted to industry during international trade and customs disputes on a governmental level. For some odd reason, he finds the reading of government regulations and enforcement policies both stimulating and interesting.

Leonard noted that "There is no question that the Lacey Act is going to put an increased burden on wood companies at every position in the market. There will be filing fees for importers and even minimal due diligence is going to require extra man-hours. With today's economic conditions, many companies are finding it difficult to look at any extra expenses and are choosing to wait, to see if any wood companies will be prosecuted under Lacey. Personally, I don't think that first prosecution is a matter of 'if' but 'when.' So proper due diligence is a form of insurance--while it is not required and you hope you never need it, when you do require it, you need it desperately and are very glad you had the policy. Spending a little now and developing a good system for compliance into a low-cost routine factor of business can save a fortune, or even a company, down the road."

Contact Leonard directly


Mandatory Disclaimer:

This guide is intended to provide guidelines and advice for importers (and foreign exporters) to assist in the entry and sale of logs, lumber, veneer, and other processed wood goods within the United States. Although much of this information should be suitable for the paper industry as well, it is not designed specifically for that product category.

The information provided here is accurate to the best of our knowledge as of the date of printing and is provided in good faith to assist you in navigating through the complexities of the Lacey Act. However it is important to remain up to date on current regulations and requirements. This should not be considered a substitute for professional legal advice. Consult your legal representative, your customs specialists and your trade associations for additional information or clarifications. Use of this guide does not imply or specifically provide any protection against prosecution, nor do the authors assume any liability for the results of your actions in following the advice provided here.

Finally, self certification by a company regarding the legality of its wood purchases is no guarantee against Federal prosecution under the Lacey Act. It will however, help reduce a company's likelihood of becoming the target of malicious prosecution and will provide a significant adjunct to any required defense.